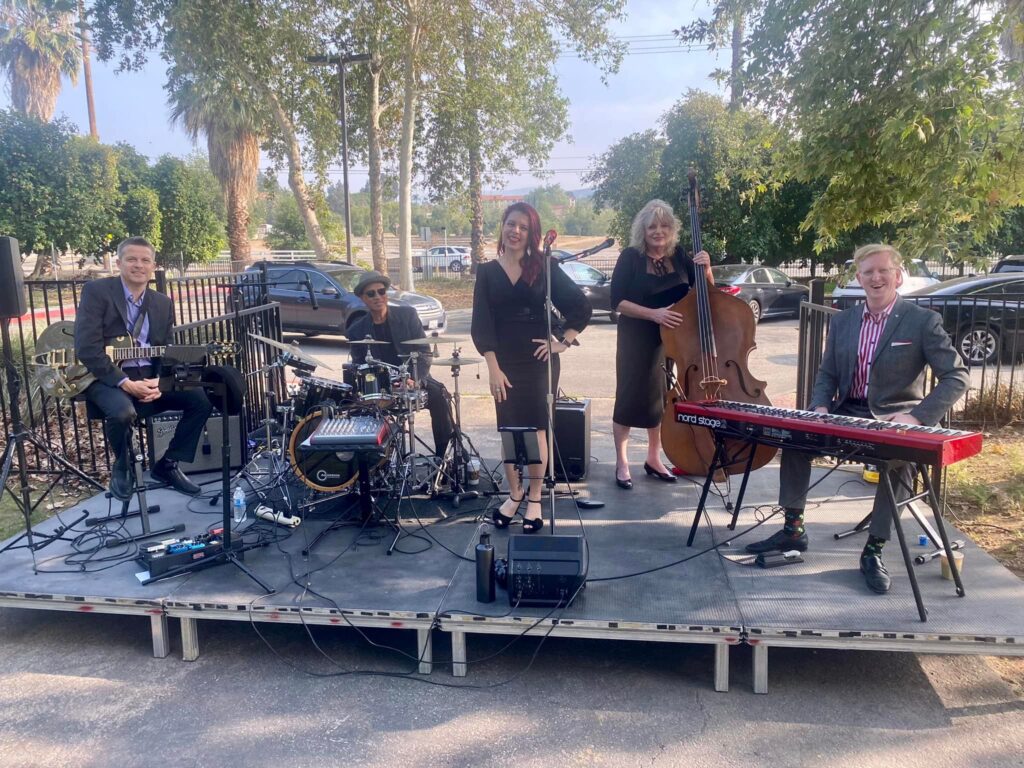 Did a fun gig yesterday in Redlands, CA with Third Coast Jazz, featuring San Diego Music Awards winner Whitney Shay on vocals.

This was a fundraising event for the Montessori Schools of Redlands, and we kicked off the event with an hour and a half set, playing jazz standards, blues, bossa novas, and old school R&B.

The drive was about 2 hours for me to Redlands, but the ride going home was faster without much of the earlier traffic.
I was able to dial in my trigger module a bit more, and noticing the drum module is more natural sounding than my old trigger module which was more boomy and sounding like electronic drums than acoustic drums, so the new Roland trigger module blends more naturally with my acoustic drums.

The line-up for this gig was: Whitney Shay (vocals), Jon Walters (guitar), Ed Kornhauser (piano/keys), Jodie Hill (upright bass) and myself on drums.