Carlos' Musical Journey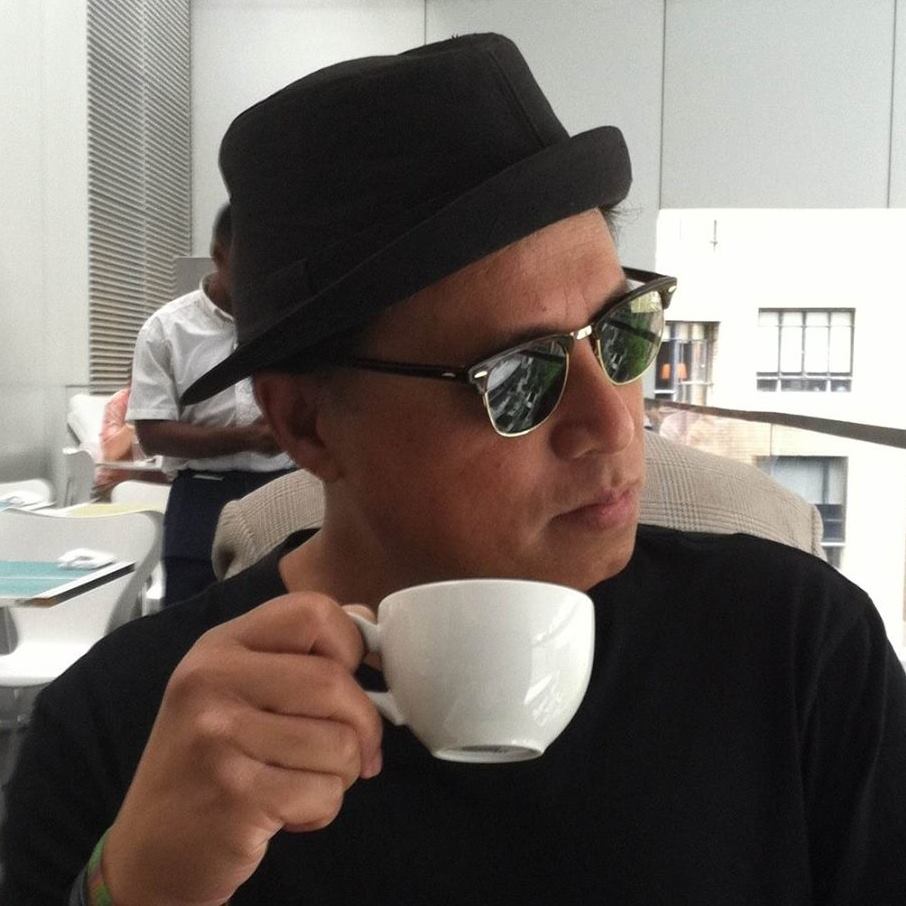 Carlos Rull is an award-winning drummer and pianist currently performing with several musical projects in the San Diego area, and is often called on to do last minute substitution-work for various musical groups. Carlos is experienced in a variety of musical styles, with an emphasis on Jazz, Big Band, R&B, Soul, Funk, Latin, Flamenco and Popular Standards.
Early Years
Carlos' formative years began at age 5 with formal piano lessons, performing several piano recitals. At age 9, while staying up late watching Johnny Carson's The Tonight Show, he watching legendary drummer Buddy Rich with the Tonight Show Band. Inspired by the performance, he switched to snare drum studies and soon after acquired a drumset.
Junior & Senior High School
Carlos played percussion throughout junior and senior high in the school bands. In high school, Carlos performed in several school bands, from the Pep Band, to Marching and Symphonic Bands. In his senior year he was awarded the John Phillips Sousa Award, Kearny High School's high music honor. In high school he played orchestral percussion, drumset, all marching percussion, piano, tuba and sousaphone.
During junior high school, Carlos performed with an all-Filipino band called "Island Image", performing mostly at church events, playing the music of Chicago, Bread, and various rock and pop music of the time.
During high school, Carlos performed with Pleazure, a popular soul and funk band which performed throughout San Diego County, performing many dances on the "high school" circuit, proms and after-proms, as well as special events.
College Studies
Carlos was "educated" at San Diego State University, studying classical percussion with Danlee Mitchell (professor and disciple of famed avante-garde composer Harry Partch), and performing as primary percussionist for the SDSU Percussion Ensemble, SDSU symphony orchestra and Wind Ensemble I. Carlos also performed with the Mesa College symphonic orchestra, which performed free concerts at Balboa Park's Organ Pavilion.
Wedding Gigs + banking Gig
During the 1980s, Carlos performed with the variety band, "Sunburst", which specifically performed Wedding Receptions, Bar Mitzvahs, and Corporate Events. In the late 1980s, Carlos performed in a punk band called "Club of Rome".
Big Time Operator
Carlos was the drummer for Big Time Operator from December 1996 to May 1999, was best known for his drum solos on Sing, Sing, Sing, and enjoyed much success with the band until his departure.
Notable stints with Big Time Operator included Disneyland, Disney World, Caesar's Palace, The Rock Rock Hotel Las Vegas, The Viper Room in Hollywood, The Derby in Hollywood, and Croce's Top Hat.
With Big Time Operator, Carlos was the recipient of three San Diego Music Awards for Best Big Band: 1997, 1998, 1999. Carlos was also awarded the Jim Croce Music Excellence Award, presented by Ingrid Croce.
His last gig with the band was in South Beach, Miami, Florida in which the band was flown from San Diego, all-expenses paid, to perform a 45 minute set for Disney Executives! Carlos left the band amid a hectic touring schedule to concentrate on raising two sons and to focus on work locally.
. . . .
Musicians Carlos Has Performed With
VOCALISTS:
Rebecca Jade, Gary Wilson, Barry Cohen, Valerie Body, Aubrey Faye, Sacha Boutros, Stellita, Donnie Finnell, Nena Anderson, Anna Dowdell, Peter Pavone, Gary Wilson, Shelle Blue, Warren Lovell, Amelia Browning, Jonathan Karrant, Damion Willis, David Stanger, Irene Greene-Grant
PIANO:
Allan Phillips, Larry Logan, Gary Wilson, Kevin Flournoy, Danny Green, Lynn Willard, Kamau Kenyatta, David Owen, James Forstan, Max Zape, Melonie Sachamatao, Turiya Mareya, Richard James, Johnny G, Patrick Kelly…
BASS:
Steve Brown, Cecil McBee, Jr., Nathan Brown, Brian Mafi, Harley Magsino, Darryl Williams, Ken Dow, Glen Fisher, Calvin Boyd, Mark Fowler, Gunnar Biggs, Fred Ubaldo, Kevin Cooper, Darrel Plies, Ed Graves, Johnny G, Chris Willis, Nathan Brown, Dwight Stone…
GUITAR:
Mychael Moaze, Jon Harford, Rob Szajkowski, Jordano Stoyanoff, Jon Walters, Joey Corrano, Matthew Frigon, Chris Morante, Eddie Blando, John Wells, Jorge Camberos, and Colin McAllister, Joe Amato.
HORNS:
Donald Bowman, Jim Weiss, Gerard Nolan, Reggie Smith, Nathan Mills, Gilbert Castellanos, Daniel Jackson, James Weiss, Bill Shreeve, Reggie Smith, Bob "Mad Dog" Mathes, Chuck Phillips, Chris Klich, Bob Campbell, April West, Trip Sprague, Bill Cabellero, Flip Oakes, Elmer Cabling, Vince Tydingco, Clarence "Teddy" Kyle, Jamie Tobitt, Bob Bartosik
Notable Venues
Theme Parks and Landmarks
Notable Las Vegas Venues
Notable Los Angeles Venues
Notable Concerts and Festivals
Notable San Diego Area Venues
Other Notable Venues